Welcome to the CBRNe protection equipment exhibition, arranged in connection with the 14th CBRNe Protection Symposium. The exhibition will offer symposium participants the opportunity to make themselves acquainted with commercially available state-of-the-art equipment related to CBRNe protection. This exhibition and the symposium will take place at Malmö Mässan in Malmö, Sweden. Please note that sponsor packages and exhibition spaces will be assigned on first come, first served basis.
To read more about basic booth sizes and pricing, silver and gold sponsorships click here.

To book your booth, please contact:
Elisabet Norlin Rehnmark, elisabet@umea-congress.se 46 90 70 60 38
Krister Andersson, krister@umea-congress.se  46 90 70 60 35
Everybody attending the Protection Symposium need to register for a pass.

Order your exhibition passes below:
___________________________________
To order props, tables, chairs etc to your booth click here >>
___________________________________
Don't forget to book your hotel. Reservations at the Best Western Arena Hotel can be made here >>
Freight address
MalmöMässan
Ref: Booth no. and Company name
Mässgatan 6
SE-215 32  MALMÖ
SWEDEN
Below you can see the floor plan for the Protection Symposium, and to see available booths look at this list or confirmed exhibitors click here >>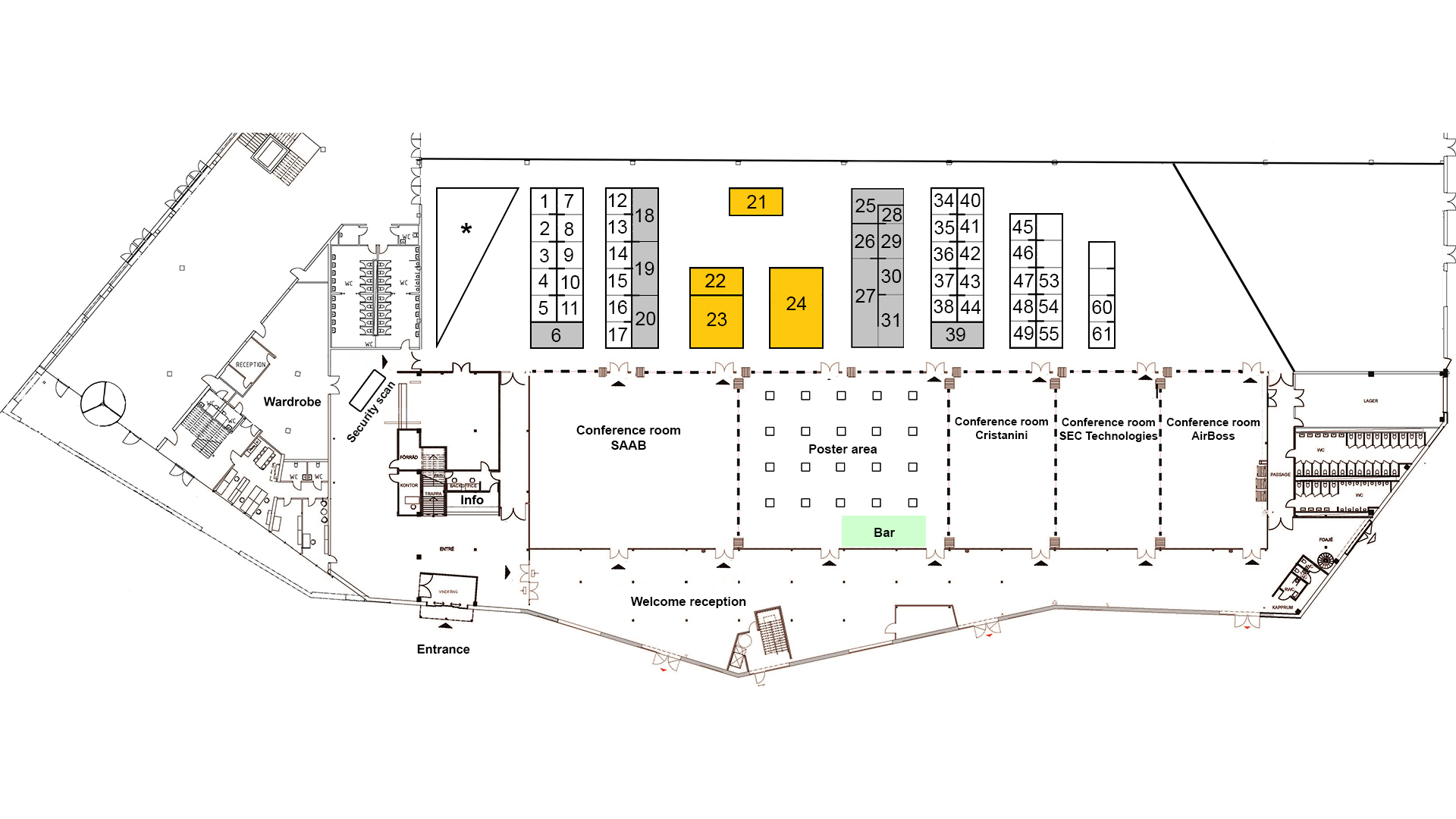 Important dates
Late registration, from 1 August – 31 August
Registration closes 1 September